The Drycoat waterproof covering adheres like a second skin to the architectural lines, thanks to a minimum thickness of 2-3 mm.
Creates the continuity of waterproofing between surfaces and construction details.
It is elastic, continuous, without welding and allows the direct laying of tiles, natural stones, floating technical floors.
Alternatively, it can be used directly as a decorative walkable surface, with a wide choice of colors.
Drycoat is used in the waterproofing of terraces, balconies, canopies, loggias, inverted roofs, showers, swimming pools and flower tubs.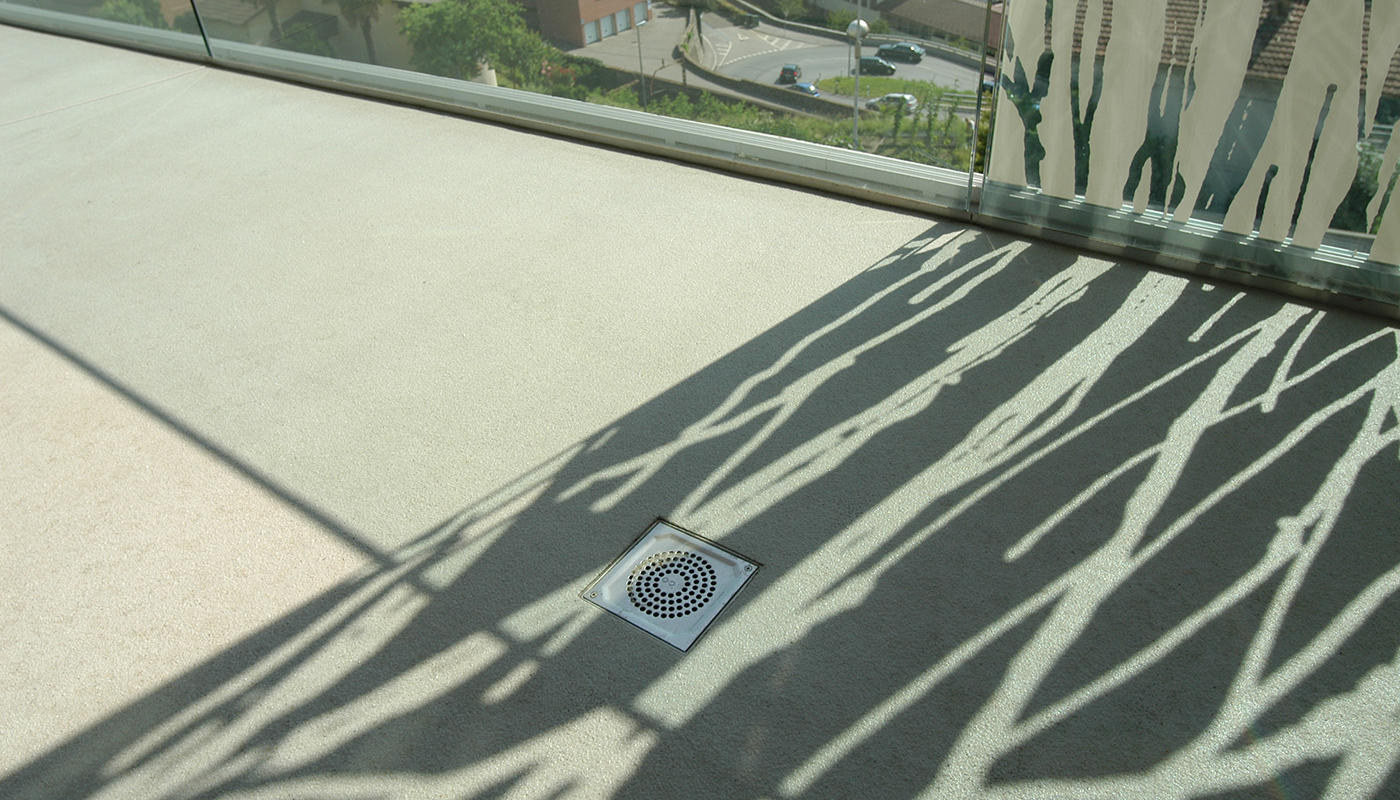 Elastic coat in PMMA.
Continuity of waterproofing between surface and details: drains, thresholds, joints, windows, etc.
Applicable on any existing surface.
It can be used both as a base for tiles or stone, and on sight with a quartz finish in 36 color variants.
Stable and resistant color because it is determined by the sand of the quartz finish.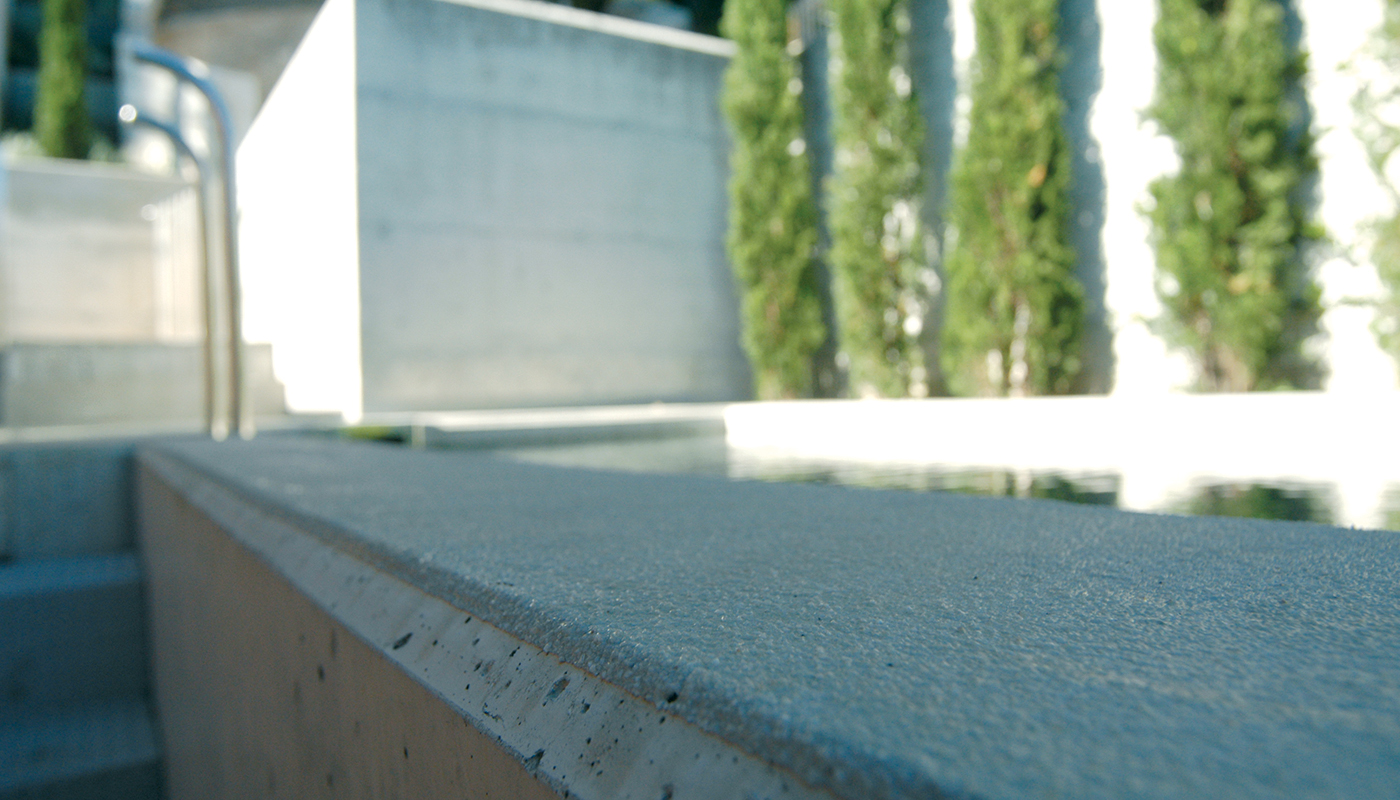 With a minimum thickness of 2-3 mm Drycoat respects the architectural project, adhering like a second skin to the work and eliminating the elements of tinsmithery.
Drycoat can be applied on any material: from concrete to ceramic, from stone to metal.

The flexibility of application makes it possible to waterproof even details with a complex profile, such as jambs or counterframes, with precision.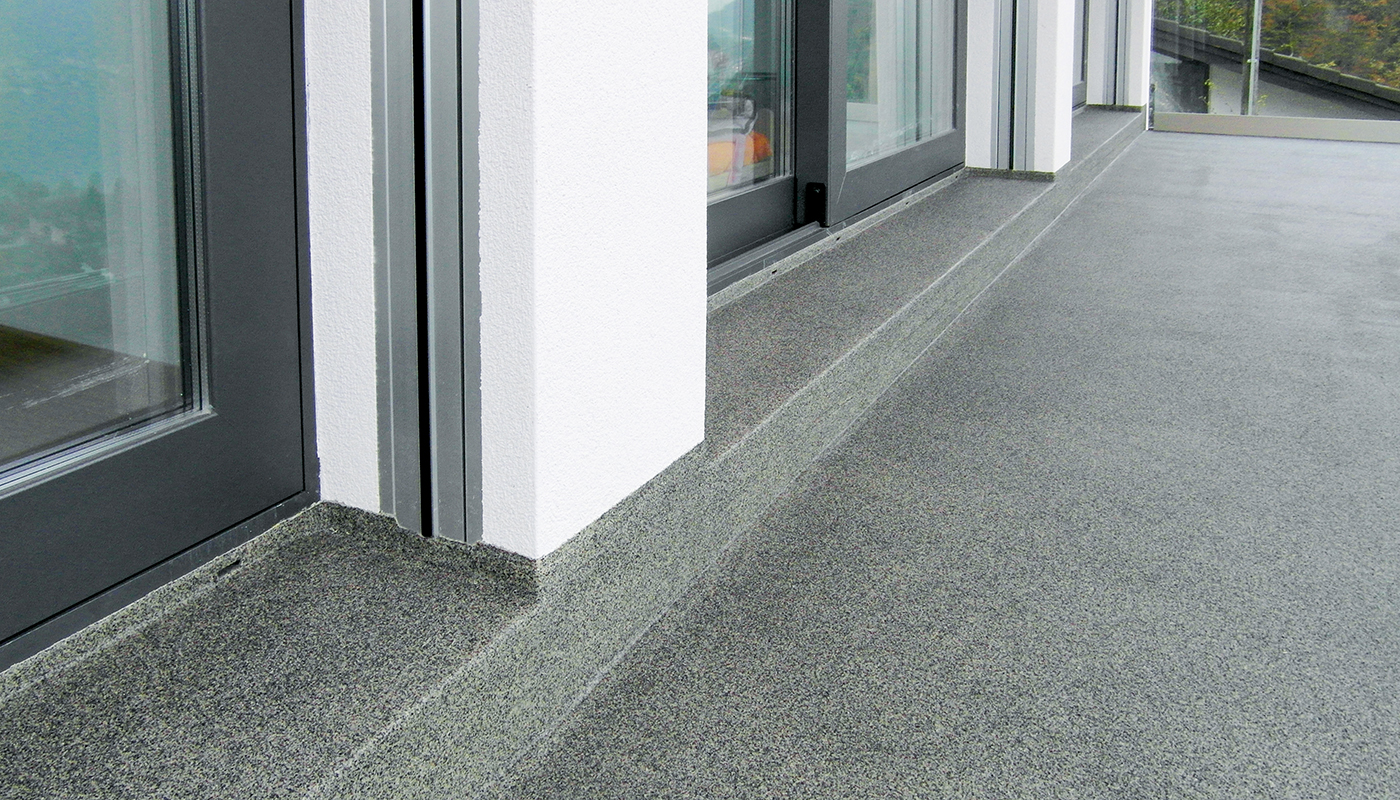 showers, basins and fountains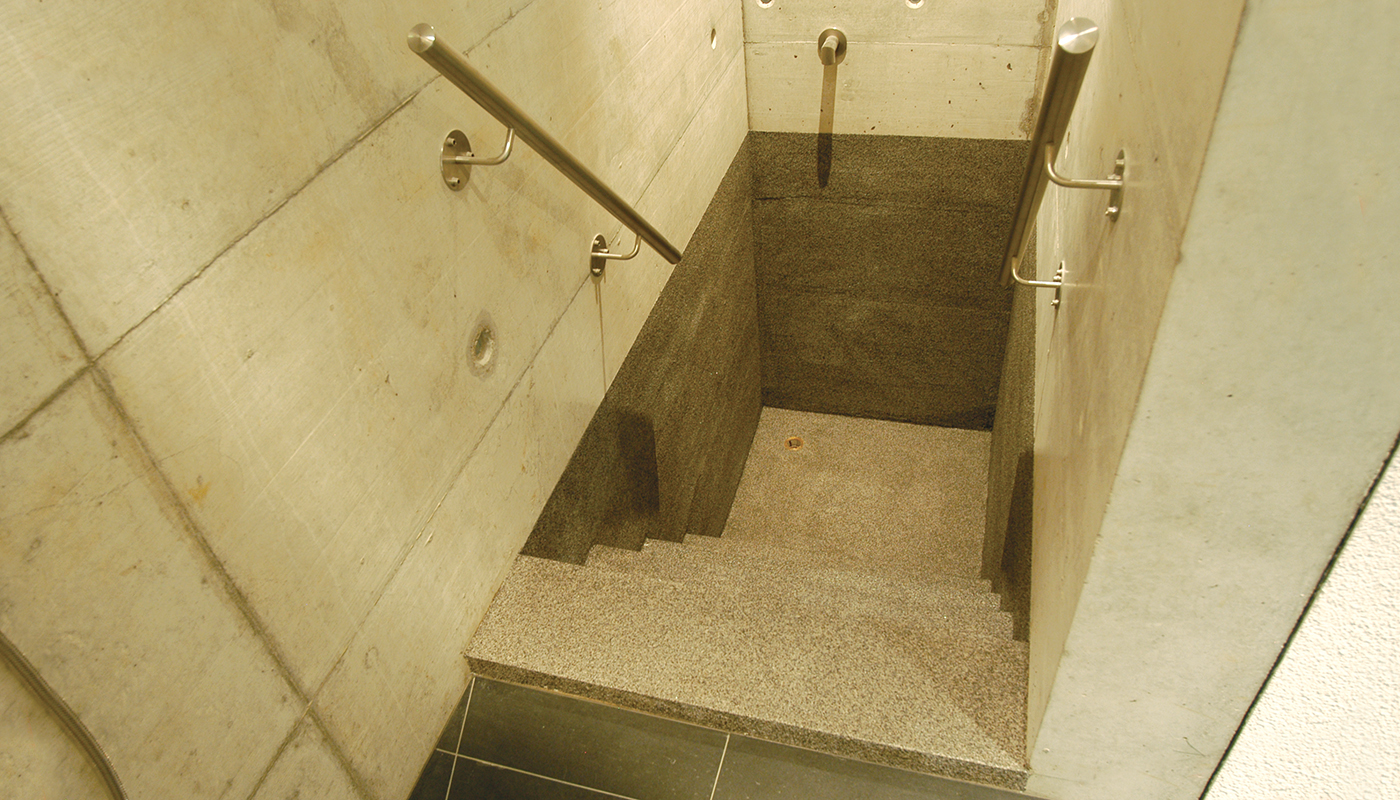 Doccia SPA in cemento faccia a vista con Drycoat in due finiture: una per i gradini e il piatto, l'altra per le pareti.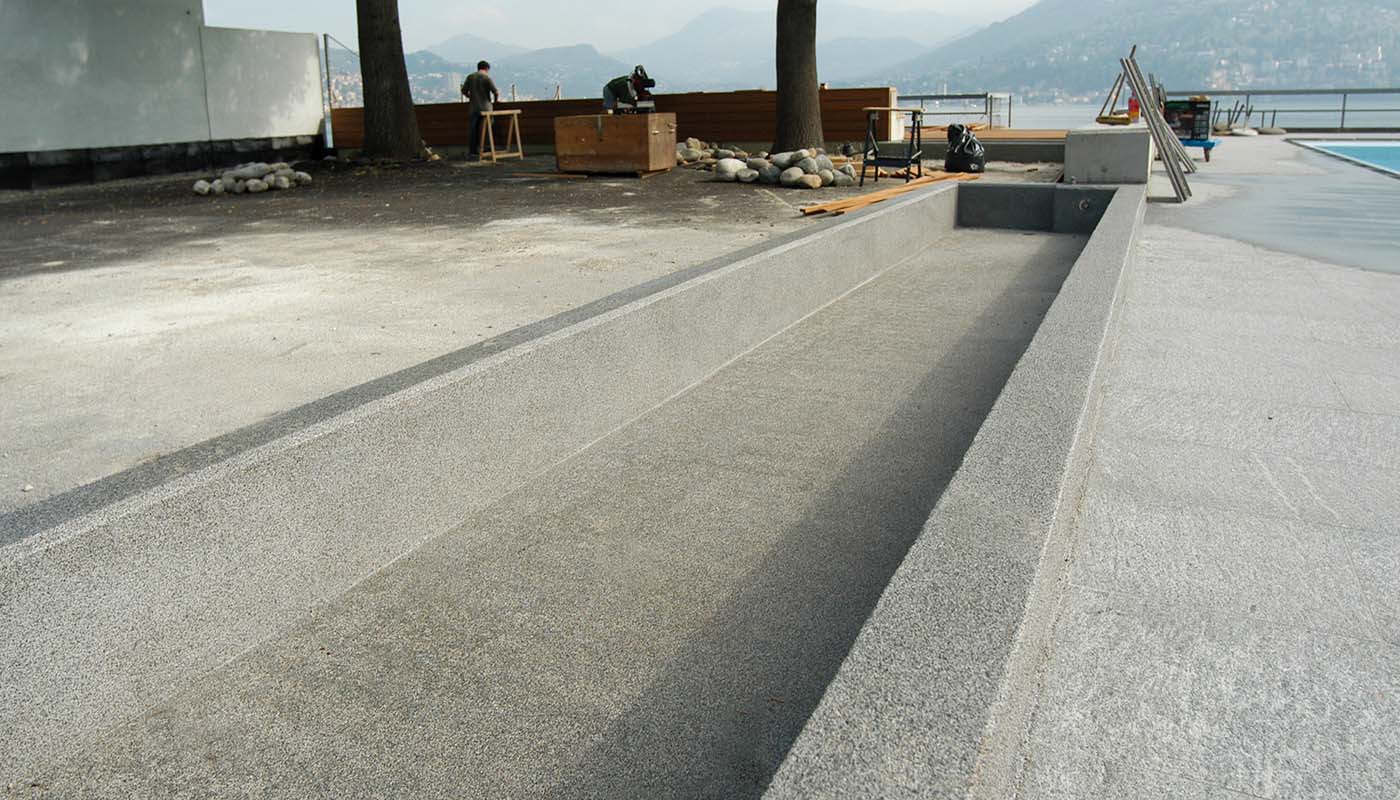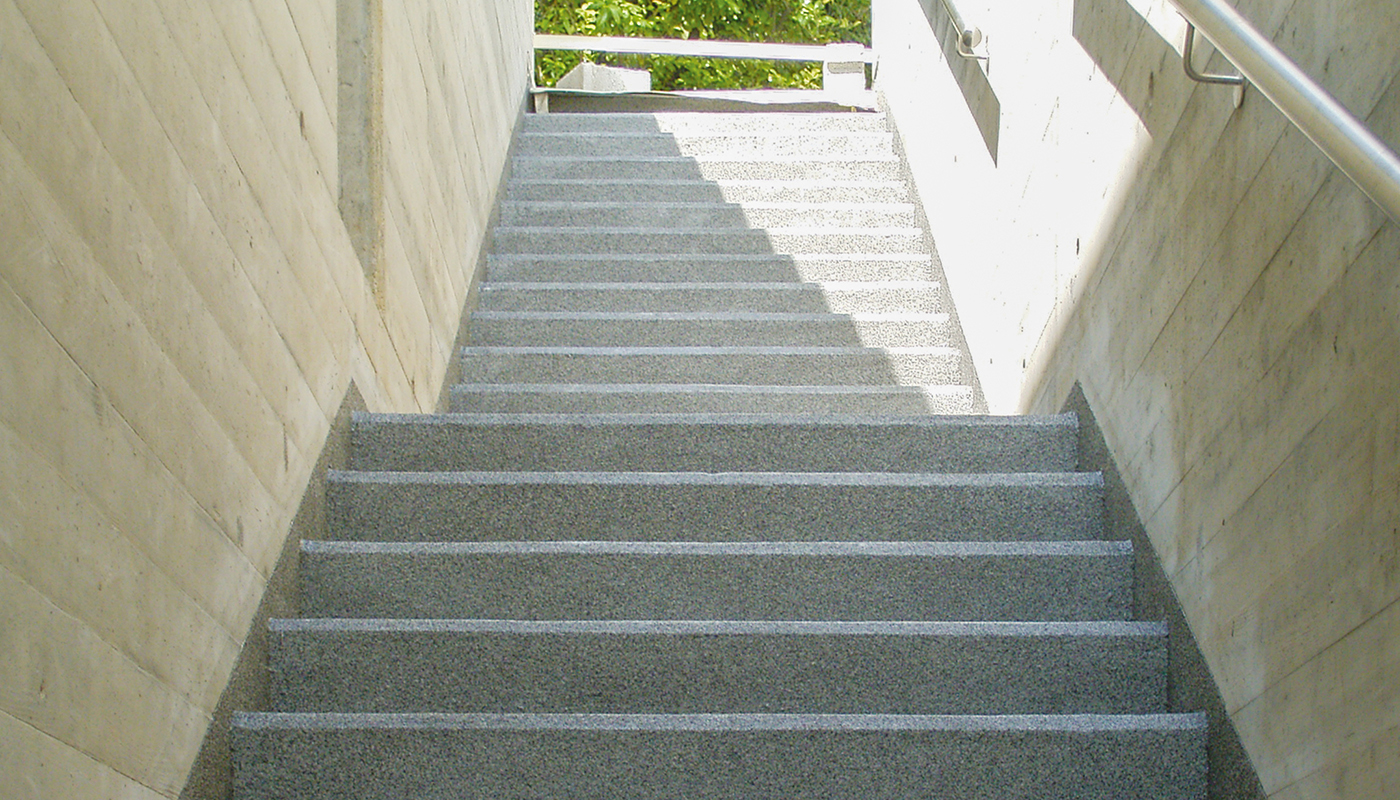 New staircase with waterproofing of the wall / step joint.

Renovation and waterproofing of an existing staircase.
Turn-up for details;

Armor;

Application of Drycoat resin;

Quartz finish in 36 color variants;
Turn-upAtmospheric agents – such as rain, bad weather or temperature variations – do not modify the waterproofing characteristics of the product.
Drycoat can be washed like a normal outdoor floor, with water and neutral detergents.